Does this sound like you?
It takes me ages to think up different ways to convey my message in an image
I'm a service based business and I'm not sure how to convey this in an image
I sometimes feel that my images are a little lame
If so, our Impact with Images is perfect for you!
What is Impact with Images?
It's a handy Guide that gives over 35 different and practical ideas on creating and enhancing images for Pinterest and other Social Media platforms. Images capture people's attention faster and hold it for far longer than just plain text, so it makes sense to create some topical images that catch the eye.
This Guide will give you ideas that you can use immediately, irrespective of where you are starting from, to create images that stand out from the crowd.
Here are some examples of the ideas in the book
Naturally, we can't show too many of them 😉
"What I loved about this little book was that it takes quite a different angle to all those other books about Pinterest that are available. What the author has done has been to emphasise the importance of the actual pictures that you are pinning on to Pinterest, and how to make them stand out from the crowd.
Great techniques, tips and ideas as well links to useful websites.
I highly recommend this book"
Linda McGrory, Author, Speaker& Coach
How is the Guide going to help you?
Using 35 practical, easy to implement ideas, the guide  shows you how to create images that will
help people trust you, and your business
show your breadth of service
get a reaction
get re-pinned
give you credibility
and leap off the page
I've created an image for each idea I talk about so that it's very easy for you to understand the point I'm making.
What's included?
Take a look at  the Contents Page: 
What is Pinterest?
Why you might be interested in it – the facts
What are the benefits of being on Pinterest?
Pinterest basics
8 simple techniques to make your images (& message) stand out
2 techniques that will prompt your viewers to take action
5 more ideas that will make your images more share-worthy
7 Ideas for service based businesses that will help people trust you
12 extra ideas to give you the edge over your competitors
Where to Find Images that are Fabulous & Free
Simple to Use Software, or your current favourite
Need any more help?
PLUS 2 BONUSES
Bonus 1
10 different
text box graphic templates
that I use in the Guide, which you can use as a solid colour or as semi-transparent.
Bonus 2
A short video showing you how to easily
create a long image
,
that shows up really well in the Pinterest 'Newsfeed'.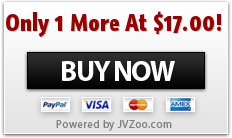 "A little gem of a book that helps you to create and utilise Pictures on Pinterest, Caroline provides a multitude of ways to be creative and build both a business and a brand at the same time. The book is easy to follow and to the point it introduced me to ideas that I had not considered before."
Jaki Bent - If Everyone Cares
Frequently Asked Questions About This Guide
Q. Do I have to be artistic to get the best out of this Guide?
A. Definitely not! I have included some graphics for you to use in the Bonus, and all you need to do is to use your favourite image programme to personalise how you want them.
Q. What software do I need to have?
A. You can use your own favourite software, but I do make several recommendations on easy to use software.
Alternatively, we teach people how to create graphics (that's me and my sister, Davina), so if you're not very confident with them, you could use our free video tutorials showing you how to use free graphics software and then apply the simple ideas in this book. I have put a link in the Guide to access these tutorials.
Q. Will this Guide show me how to set up my Pinterest account?
A. No. there are several excellent guides on the Internet that will do this. The Guide focuses on ideas and techniques as to how to give your images more impact.
Q. Can you only use this Guide for images that you plan to use on Pinterest?
A. Definitely not. Whilst I have written this book for people on Pinterest because it is an image based site, the ideas and principles I show you can be used for images you plan to use anywhere.
Q. How do I get access to the Guide & the Bonuses?
Once you have clicked on to the Buy button, you will be taken to Paypal. After paying, you will be directed to a page where you will asked to give your details so that the Guide and Bonuses can be emailed to you. You will then receive an email containing the link to download the Guide, the Bonus graphics and video. You can reach me using the email link below, if you need to.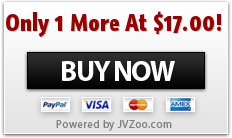 Our 30 Day 100% Money Back Guarantee
If you are not satisfied with our product, simply let us know within 30 days of purchase and we'll give you a full, no quibble refund

I'm looking forward to working with you
Caroline 🙂

PS. Images have a terrific power to convey your message. If you don't have much confidence with images
and how they can create a buzz and spread your ideas, then this Guide is just for you. Any questions, email me.
I am Caroline (and with my sister Davina) run the popular
Useful Graphic Design Tutorials site, where we teach

people how to create their own graphics using step by
step video tutorials.